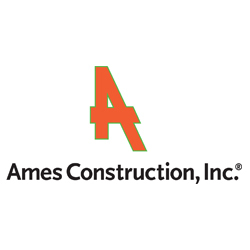 Structural Carpenter
Denver, CO
Ames Construction is currently seeking structural Carpenters for a project located in Cheyenne, Wyoming. This project is specifically located on the Warren Air force Base. We are looking to recruit candidates who are living in Denver, CO area and are willing to travel to Cheyenne, WY to work on this project.

***Your pay will be based on experience.***

***Must be able to pass the criminal background check for consideration.***

• High school diploma or GED is a plus.

• Must have a valid driver's license/ID
• Additional training or certifications are helpful.
• Be dependable and consistent with regards to attendance and punctuality.
• Be organized and able to follow verbal and written instructions.
• Be able to work with others and work independently on assigned tasks.
• Be proficient in the use of portable hand tools associated with construction related work.
• Be proficient with regards to the use of hand and power tools and be able to use them safely.

***Must be able to pass the criminal background check for consideration. There is a security background requirement.***

• Nail cleats (brace) across boards to construct concrete-supporting forms.
• Brace forms in place with timbers, tie rods, and anchor bolts for use in building concrete piers, footing and walls.
• Be committed to work safely and wear all of the required safety equipment.
• Report any unsafe conditions or acts to your immediate supervisor.
• Put away equipment/tools at the end of the day and maintain good housekeeping at all times.
• Accurately complete a daily time card and other paperwork as required.

• Able to read and understand safety and employment requirements.
• Able to tolerate temperature extremes and changing job site conditions (rain, snow, heat, cold, etc.)
• Able to lift and carry 75 pounds continuously throughout the day
• Able to pull and push, along with other types of jarring impacts.
• Able to walk on uneven surfaces.
• Able to climb ladders, steps, scaffolds, forms and other means of access to work areas.
• Able to twist, stoop and bend while maintaining sure-footedness and balance.
• Able to work on your knees as job tasks require.
• Able to work at various heights and in confined spaces without difficulty.

• You must be willing to work extended hours & possible nights and weekends as required.

Apply today for immediate consideration!

Please attach your resume.
ONLY APPLICANTS WHO SUBMIT A RESUME WILL BE CONSIDERED FOR THIS POSITION.

We are an Equal Opportunity Employer.

17208