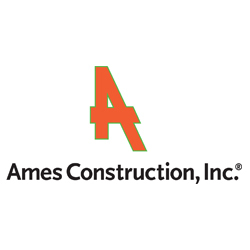 Receptionist / Administrative Assistant
Sorry, this job has expired.
Denver, CO
Ames Construction is now hiring a Receptionist / Administrative Assistant. This position will be located in Aurora, CO.
As the Receptionist/Administrative Assistant you will provide general administrative support and greet and direct visitors. You'll serve as the primary receptionist and will perform various administrative tasks as assigned.
We offer:
• Excellent pay starting at $19/hr
• Great benefits
• Plenty of room for advancement
Essential Job Duties
• Greet and assist visitors into office.
• Provide administrative support to various departments.
• Scan and index documents into ECMS System.
• Order office supplies and maintain office equipment and break room areas.
• Send and process packages and incoming/outgoing mail.
• Code and process invoices.
• Handle sensitive information in confidential manner.
• Other administrative tasks and projects as assigned.
Education requirements
• High school diploma
Experience requirements
• 5 years of experience as an Administrative Assistant
Skills & Qualifications
• Proficient Typing and 10-key skills
• Proficient in Outlook and Microsoft Word applications
• Possess excellent communication, interpersonal and organizational skills
• Able to work independently and detail oriented
• Attention to detail, time management, and ability to multi-task
• Positive, energetic demeanor and possess ability to interact with all levels of personnel, owners and clients
• Proficient utilizing personal computer and other common office equipment
• Ability to lift 20 pounds
• Ability to sit/stand for an extended period of time
• Intermittent bending, twisting, and walking
• Ability to sustain extended screen monitor exposure
Apply today for immediate consideration. We look forward to hearing from you!
EOE
14600015