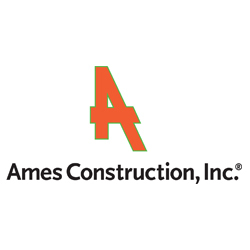 Heavy Equipment Crane Operator
Sorry, this job has expired.
Gillette, WY
Ames Construction is a full-service, heavy civil and industrial general contractor serving customers throughout North America. We offer career and employment opportunities with competitive wages and benefits. We encourage qualified applicants from outside the Watford, ND market to please apply, as we are in need of your expertise. Please contact Selso Salazar by phone for more information regarding this position (to access phone number please click the quick apply form and select apply by phone).

We are currently seeking Experienced Heavy Equipment Crane Operators for a construction project in Watford, ND area.

Excavator, front end loader, motor grader, dozer and/or crane operator experience is needed.

Prevailing wages and fringe benefits will be provided.

• High school diploma or GED is preferred.
• 2+ years experience in heavy civil/highway construction.
• Experience in Earthwork & Utilities.

• Ability to work extended hours, possible nights/weekends.
• Ability to meet all safety requirements and policies.
• Knowledge of grading and excavating foundations.
• Knowledge on cutting slopes to a safe grade.
• Knowledge of trench safety.
• Must have personal protective equipment, including a hard hat, safety glasses, safety vest, steel toe boots, seat belt, and gloves.
• Install underground utilities.
• Fuel and grease equipment daily.
• Maintain a safe, clean job site and work environment.
• Over-excavate and re-compact.
• Operate equipment in an efficient manner.
• Follow instructions for on-site management.
• Follow all equipment monitoring and maintenance requirements.
• Move/load material utilizing dozers, excavators, loaders, etc.
• Ability to withstand extreme weather fluctuations.
• Ability to work in a high-stress environment.
• Ability to lift loads up to 75 lbs or more.
• Ability to use both arms and legs.
• Ability to climb, bend, stoop, and stand for long periods of time.
• You must pass a pre-employment drug screen and alcohol test.
• Must have an acceptable level of correctable vision for near, distance, color, peripheral and depth perception.
• Must have sufficient hearing for being aware of backup alarms, hearing equipment, and for normal conversations.

Apply today for immediate consideration! Please contact Selso Salazar by phone for more information regarding relocation. Please click "Apply now" for our phone number.

We are an Equal Opportunity Employer.

12765