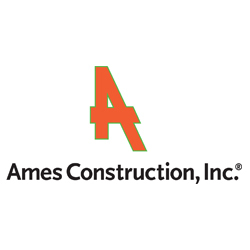 Heavy Equipment Operator
Sorry, this job has expired.
Cheyenne, WY
Ames Construction is a full-service, heavy civil and industrial general contractor serving customers throughout North America. We offer career and employment opportunities with competitive wages and benefits.

We are currently seeking Experienced Heavy Equipment Operators for a construction project in Cheyenne, WY area.

We are looking for operators with experience with one or more of the following pieces of equipment:
• 2-631 Scraper Operator
• 1 D-10 Dozer operator
• 1 D-6 GPS Dozer Operator
• 1 336 Excavator
• 1 950 Loader
• 1 Motor Grader Operator
•  Water Pull Operator

Prevailing wages and fringe benefits will be provided.

You must pass a federal security background check and drug screen.

• High school diploma or GED is preferred.
• 2+ years experience in heavy civil/highway construction.
• Experience in Earthwork & Utilities.

• Ability to work extended hours, possible nights/weekends.
• Ability to meet all safety requirements and policies.
• Knowledge of grading and excavating foundations.
• Knowledge on cutting slopes to a safe grade.
• Knowledge of trench safety.
• Must have personal protective equipment, including a hard hat, safety glasses, safety vest, steel toe boots, seat belt, and gloves.
• Install underground utilities.
• Fuel and grease equipment daily.
• Maintain a safe, clean job site and work environment.
• Over-excavate and re-compact.
• Operate equipment in an efficient manner.
• Follow instructions for on-site management.
• Follow all equipment monitoring and maintenance requirements.
• Move/load material utilizing dozers, excavators, loaders, etc.
• Ability to withstand extreme weather fluctuations.
• Ability to work in a high-stress environment.
• Ability to lift loads up to 75 lbs or more.
• Ability to use both arms and legs.
• Ability to climb, bend, stoop, and stand for long periods of time.
• Must have an acceptable level of correctable vision for near, distance, color, peripheral and depth perception.
• Must have sufficient hearing for being aware of backup alarms, hearing equipment, and for normal conversations.

We are an Equal Opportunity Employer.

12723