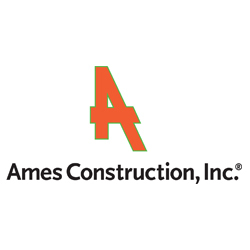 Carpenter
Sorry, this job has expired.
Gillette, WY
Ames Construction is currently seeking Carpenters in the Watford, ND area. We encourage qualified applicants from outside the Watford, ND market to please apply, as we are in need of your expertise. Please contact Selso Salazar by phone for more information regarding relocation (to access phone number please click the quick apply form and select apply by phone).

Your pay will be based on experience.

As a Carpenter, you will performs a variety of tasks involving physical labor at our projects and operate hand and power tools of all types. You will build various types of wooden structures, concrete forms, scaffolds, sewer supports, and temporary frame shelters according to sketches, blueprints and oral instructions. Structures include saws boards, and plywood panels to required sizes.

• High school diploma or GED is a plus.

• Must have a valid driver's license.
• Additional training or certifications are helpful.
• Be dependable and consistent with regards to attendance and punctuality.
• Be organized and able to follow verbal and written instructions.
• Be able to work with others and also work independently on assigned tasks.
• Be proficient in the use of portable hand tools associated with construction related work.
• Be proficient with regards to the use of hand and power tools and be able to use them safely.

• Nail cleats (brace) across boards to construct concrete-supporting forms.
• Brace forms in place with timbers, tie rods, and anchor bolts for use in building concrete piers, footing and walls.
• Be committed to work safely and wear all of the required safety equipment.
• Report any unsafe conditions or acts to your immediate supervisor.
• Put away equipment/tools at the end of the day and maintain good housekeeping at all times.
• Accurately complete a daily time card and other paperwork as required.

• Able to read and understand safety and employment requirements.
• Able to tolerate temperature extremes and changing job site conditions (rain, snow, heat, cold, etc.)
• Able to lift and carry 75 pounds continuously throughout the day
• Able to pull and push, along with other types of jarring impacts.
• Able to walk on uneven surfaces.
• Able to climb ladders, steps, scaffolds, forms and other means of access to work areas.
• Able to twist, stoop and bend while maintaining sure-footedness and balance.
• Able to work on your knees as job tasks require.
• Able to work at various heights and in confined spaces without difficulty.

• You must be willing to work extended hours & possible nights and weekends as required.

Apply today for immediate consideration! Please contact Selso Salazar by phone for more information regarding relocation. Please click "Apply now" for our phone number.

We are an Equal Opportunity Employer.

12768